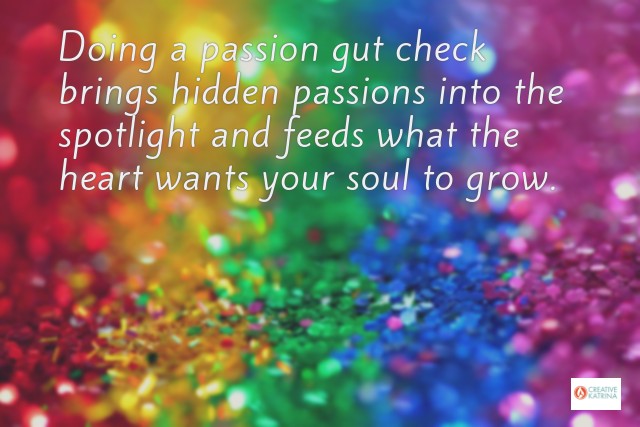 When was the last time you did a passion gut-check? Played with what feels good and sense what feels stale? Or, thought about how little time you spend connecting with your passions on a regular basis?
It's not easy when managing "life" to tap into what lights you up inside. Many times you forget about passion altogether, focusing on the never ending list of responsibilities that need attention. After a while, the focus and time you spend on practice, play, or experimentation can seem frivolous, or it simply becomes too hard to reconnect with your inner flow and fire without a lot of work and focus – even though it's well worth it.
Soon the tools and toys that support your passions are on a shelf, collecting dust, or shut away in a cabinet out of sight. The energy you felt towards them seems worn out or dull, and you are probably less motivated or energized towards everything you are doing or creating.
Cue the passion gut-check – better known as time to spend in quiet and contemplation to help you reassess the passions that still resonate, which new ones are calling, and what you can say goodbye to with gratitude.
Passions as a Powerful Tool of Self Exploration
One of the most important things to understand about inner growth and expansion is this – passions that light you up inside from the very beginning are what guided you to grow and explore the various paths you choose to follow. Pursuit towards or away from them serves as building blocks to help you create, learn about yourself, and evolve.
The passions that grab at the heart and soul when you are young are so pure. They are the mini inner fires that helped you feel alive and prompt the beginning of personal development. On a larger scale, they helped you define yourself as part of a community or social circle, creating an outward identity you share in the world.
While the creative pastimes and passions you cultivate become part of how you define yourself, they can also become a label that keeps you boxed in or small – long after you have grown and moved past them. At the same time, you feel loyal to those labels because you see them AS YOU, rather than as a self-expression tool that helps you learn and explore the inner self in a deeper way. This is how the passions you practice guide your growth on a subconscious level.
The creativity and imagination you have as a kid does not have to go away as an adult, but it is applied a bit differently. Sometimes it's through career, weekend hobbies, or through children. However, it's just as easily pushed down or forgotten. And it's in forgetting that passion and play leads to innovative inner growth and self understanding on a variety of levels, that leads to "adults" losing the ability to see creativity is key to self evolution.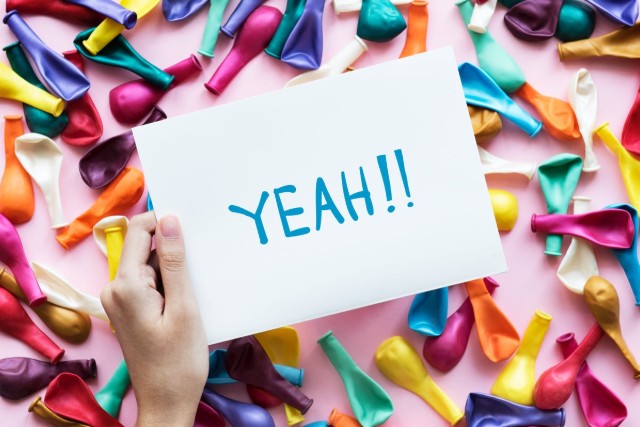 To break out of mindsets where you feel passion has melted away, or that play is no longer important, do a passion gut check. It can help you successfully reassess what your heart maybe longing for because you aren't giving it to yourself in a bigger way.
When it comes to doing a passion gut check, what should you be asking?
Does this still make me excited and happy, or does it feel like an obligation?
Do the people I connect with when practicing this passion feel like my community or family?
How can I make more time for this passion practice?
What energy or sensations come up when thinking about or practicing a passion? Happiness? Guilt? Shame? Judgment? Fear?
Do I see this passion as work, play, or both?
Now, the next, and most important, step.
How can you take what you learned from the passion gut check to grow, expand, or release with gratitude?
In truth, this is the MOST important question. It helps you re-envision your life and future path, revise what doesn't resonate for the better, and simply be a clearer, more refined version of you. When you are able to show up with stronger clarity and sweep away the rest, there's much more creative freedom and inspiration to go around, leading you to places you never dreamed possible.
And one last note: July is a month of big energy and shake ups that come along with the solar and lunar eclipses. It's truly a time to do a passion gut check and see what still resonates, as the energy of the eclipses will help break apart how you see everything in your life!
If you are interested in connecting with me, try out some creativity coaching sessions, an intuitive reading, or my Creative Mastermind sessions. To read more blog posts about passion related topics, check out Balance Passion With Patience As a Creative Entrepreneur and Four Simple Ways To Put your Passion First Every Day. Like podcasts? Listen to mine, called Flirting With Enlightenment that offers tips on how to tap into your inner wisdom and flourish.