Creative and Content Consultant
I clarify and directly support your creative vision or project through brainstorming, creative development, content consulting, strategy.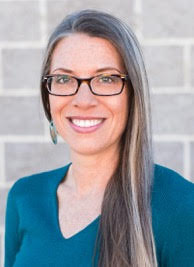 True creativity is more than raw talent - it's feeling free to be your natural self in all you do. Sounds simple, but when you feel stuck, frustrated or unclear about what you are creating in your life or business, it feels anything but simple to change.
One of the best ways to find clarity and build confidence is to connect with someone who understands your challenges and unique experience. I support you by helping you explore what you really want and need in your life or business without judgment, ignite clarity and passion for what you want to build, then forge a clear path and strategy to create it.
Most importantly, I help you craft a practical personalized tool-set for ongoing success through consulting, creative content support, and a variety of practical tools and resources.
How I help you bust through creative blocks, fire up creativity, clarity and thrive:
I'm excited to support you as you move from confusion to clarity for yourself and business. Connect with me through the blue tab below.
Looking to kick-start creativity for your writing, art, photography, self-care practice or overall mindset? Read tips on my blog.
Core Clients
I work with solopreneurs, entrepreneurs, small businesses, artists, creatives, filmmakers and esoteric practitioners to clear creative blocks, gain clarity, and focus. Then, together we create a business or artistic vision, and content strategy to fulfill it. I support individuals and teams on personal and professional projects.
Creative Mastermind
Sign up for the Creative Mastermind at the beginning of each month for shared accountability and support! Detailed instructions on how to enroll on the Creative Mastermind page.
Podcast
Flirting With Enlightenment is a blend of mindfulness, creativity and spirituality covering tips for tapping into your inner wisdom.
Creative Insights from the Blog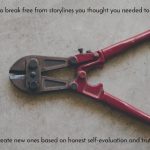 Can you tell when it's time to start breaking ties with storylines you thought you needed to finish?  It's a question I've been asking myself a lot lately. Like so many others, I had a creative vision and direction locked in my mind for 2020 – with an execution strategy to match. There was definitely […]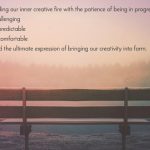 It takes courage to blend creative fire with the patience of being in progress. We have to listen deeply to what our heart is saying, and notice where inspiration is guiding us next. Feel into it. Trust it fully. Then, we need to begin to envision, dream or brainstorm possibilities. Map out steps. Choose to […]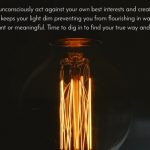 Can you tell when you are acting against your own best interests and creative desires? I'm going to take a gamble and answer for you – most of the time you probably have no idea. At least not until things get REALLY uncomfortable or challenging on a personal level. Of course you don't do this […]