Creativity Catalyst, Intuitive, Empath, Writer
Bust creative blocks, get focused, find clarity & move past doubt to express creative confidence in all you do.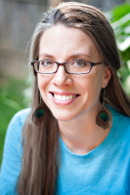 True creativity is more than raw talent - it's feeling free to be your natural self in all you do. Sounds simple, but when you feel stuck, frustrated or unclear about what you are creating in your life or business, it feels anything but simple to change.
To get clear on your path and transform habits, mindset and perspective, it's essential to connect with what you really want, and need, to be authentic and confident. I support you in the self-discovery and transformation process, helping you move from fear and limitation to creative freedom.
How I help you bust through creative blocks and self-doubt, fire up creativity and thrive:
I'm excited to support you as you move from confusion to clarity in mind, body and spirit. Connect with me through the blue tab below.
Looking to kick-start creativity for your writing, art, photography, self-care practice or overall mindset? Read tips on my blog.
Core Clients
I work with solopreneurs, entrepreneurs and creatives as well as empaths and HSP's to shift their mindset, heal creative blocks and craft personalized practices to enhance creativity, clarity, confidence and mindfulness.
Podcast
Flirting With Enlightenment is a blend of mindfulness, creativity and spirituality covering tips for tapping into your inner wisdom.
Creative Insights from the Blog
Branching out into new creative waters is about more than trying something different or uncharacteristic of your norm. More than starting a new healthy habit or spiritual ritual. I'm talking about a heart based decision to stand fully in who you are, even when your legs are shaky and your voice cracks. When […]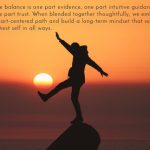 There's no way around it; embarking on creative endeavors has a baked-in requirement – that we learn the unique balance between evidence and trust. The balance doesn't have to be equal in measure, but it does need to feel authentic, and in alignment with what we value and want to create. If we […]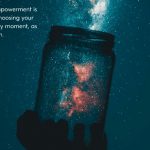 There's something about the idea of creative empowerment that can feel a bit slippery as a concept. Is it an action? Feeling? Belief? All of the above? Something we are born with? Learn? Practice? A lofty goal that can never be attained? I like to think of creative empowerment as […]