Creativity Catalyst, Intuitive, Empath, Writer
Heal creative blocks, get focused, move past doubt & connect with your true self to live a more creative, purposeful life, starting now.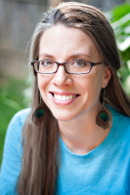 True creativity is more than raw talent - it's feeling the freedom to be your natural self in all you do. Sounds simple, but when you begin to feel stuck, frustrated or unclear about what you are creating in your life or business, it feels anything but simple to change to something that feels in alignment.
To get clear on your path and move through transition, it's essential to reconnect with what you really want, and need, to feel like your full, natural, expressive self again. I help you get there.
How I help you bust through creative blocks and self-doubt, fire up creativity and heal:
Ready to take your creativity, self expression, or business to the next level? Join me, other creatives and creative entrepreneurs for a Creative Mastermind Group. Sessions held online and in person starting in 2019.
Need support and clarity right now? Schedule a intuitive reading through the contact tab below , or check out my services. Looking to kick-start creativity for your writing, self-care practice or overall mindset? Read tips on my blog.
Podcast
Flirting With Enlightenment is a blend of mindfulness, creativity and spirituality covering tips for tapping into your inner wisdom.
Creative Insights from the Blog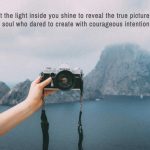 How are you going to create with courageous intention next year? Is this a bold question to kick off a blog post? Sure is…and it's also an invitation to break the comfy, restrictive, outdated mold you've created up until now by setting safe, practical goals. The energy of 2018 was all about […]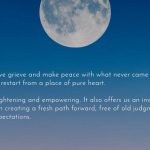 There's something to be said for going all in on creating a fresh path. It feels good to leave the old behind and forget how much it sucked or hurt us. To leave things we know won't work on the side of the road for the trash collector, or to burn in a ring […]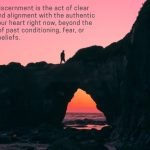 There is an art to practicing creative discernment, or in other words, your personal ability to sense if something is in alignment with you and the deepest expression of your creative truth. And right now you might be asking yourself, why is creative discernment important if I already create from my heart and […]