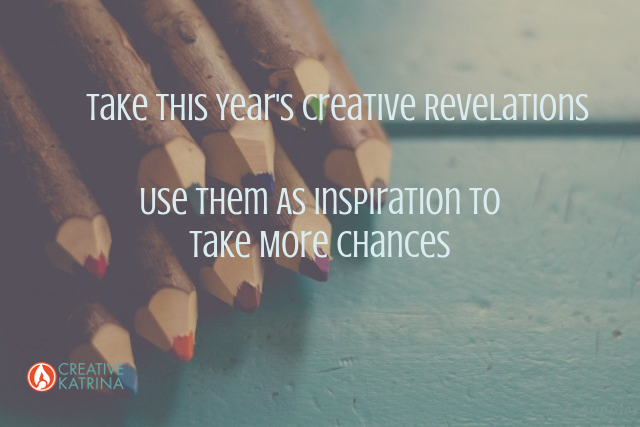 As the year slides towards the finish line, there's an almost universal vibe of reflection in the air. The feeling can be hard to pin down into one word or a string of adjectives. It takes you into and out of memories, wins, regrets and creative revelations. There's a strong sense of being in two worlds at once, as you honor the one you are in and prepare for the new, ready or not.
You've learned. Celebrated. Loved. Released. Expressed gratitude.
And you've created. Even if you don't necessarily see it that way.
Chances Arise, But Are you Recognizing Them as Creative Opportunities? 
What have your personal creations provided for you? A stronger sense of self? Less baggage breaking your back? Clearer focus? A beautiful work of art you can share in the world to express the truest you?
Or an indescribable joy of feeling closer to your connecting with your path and purpose than ever before; a true creative revelation that frees your heart and mind to take the chances and steps you want and need to evolve?
Creative joy can show up in little moments or last a lifetime long, as those moments string themselves together into an inter-connected journey. There's no "right" way to create. There's only the willingness to see your truth, love yourself, and take the next chance that comes your way. This is what I want people to know and embrace more than anything as they close out the year and open their hearts to what's next.
Why? Because it's time to test your mad skills and deepest heart passions. It's time to take your creative ideas out of pause, and put them into action. Jump that shark. Trust creative revelations and act on your insights. Be an active creator, shining your light so that others may be attracted to and inspired by it. This is how we best support each other in creativity by simply being our truest ourselves; how we begin to enact change in a bigger way.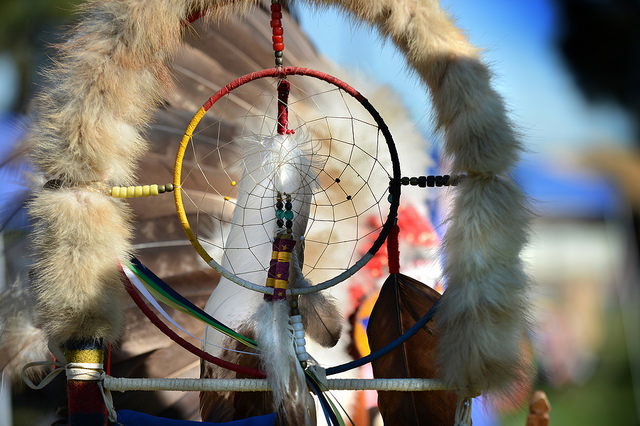 When you can see yourself as a warrior in your own life, you step into a sense of power. I invite you to see yourself as that warrior between now and the end of the year. Release without regret. Notice negative thoughts and see them float away. Make an active choice to focus on gratitude and creative solutions as you train to stay in fit "warrior status". Act on creative impulses to see where they lead and what they have to teach you, about you.
The more you practice trusting that you can, and deserve, to live a life led by creative inspiration, you will notice practical, powerful and supportive ways to do it. Start by believing in what's possible for you and by you, then take a chance on bringing it to life.
Take your creative ideas out of pause and into action.
Click To Tweet
What are some ways you've kicked ass this year, or better yet, what creative revelations have shifted your inner compass towards your passion? What can you switch up, lighten up or leave behind altogether? Are you ready to take more creatively guided actions as we head into the new year?
As I close out my last blog post of 2015, I want to express how grateful I am for all of you who read, support, share and care about the "creative sparks" I share on this website. I'm truly humbled by your interest and inspired by your comments as I continue to follow my passion for pursuing creativity as a form of heart-felt self-expression, transformation, inner healing and joy. Cheers to more creative revelations for all of us next year!
Want more posts on similar topics? Check out Listen to your Creative Calling, Even if it Feels Like you are Standing Alone or Why I Look for the Creative Potential in Everything. Want other ways to help tap into your own inner guidance? Listen to my podcast, Flirting with Enlightenment. Searching for a little extra support as you close out 2015 or prepare for 2016? Connect with me for an intuitive reading using the blue tab below. 
Photo credit: DoD News Features – dream catcher