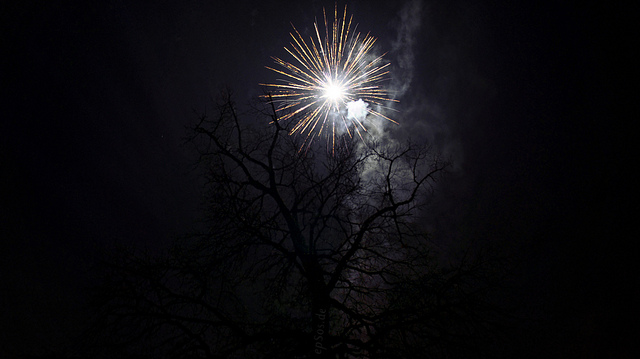 As the year winds down it's easy to get caught in top ten lists, savory baked goods and the appearance of the familiar year-end friend – goals. The promise of a fresh new year sweeps people into evaluation mode, nudging you to judge your success and performance or lament opportunities missed. The holiday season is an annual calendar prompt to see if you are moving along in a way that feels good or rough around the edges, healthy or exhausting, or like an endless combination of other expletives (I mean adjectives).
It's also a time of year when you make more of an effort to connect with your heart by being generous with others. This also enables you to feel a deeper desire to connect with what you really want, to see what's hiding out in your heart waiting to take shape at the right opportunity.
Yet, in this focus on desire, it's easy to forget to reflect on what you've already received – all the little gifts, boosts and opportunities that fell into your lap, or the goals you met or surpassed without any planning at all.
Maybe some of the things that rolled into your life were the result of intentions you set long ago and forgot about, or a deep desire you are making room for little by little as you let go of something else to make space. Why not celebrate them like a goal you've successfully completed?
Admire the Beauty of the Unexpected
So far the year 2014 is dynamic, intense, heart-opening, courage-inducing, fun, and a bit disappointing at times yet beautiful in so many ways – and each experience that inspired the feeling behind these words was a gift. Just because I didn't set specific goals in order to experience them doesn't mean they aren't of value and an important part of my inner work by serving as a heart-expanding experience that's invited me to think differently, or helped me along my path in growing my business and like-hearted connections.
Here are a few of my unplanned 2014 highlights. I didn't set out to meet them – I opened my heart to let them find me. It doesn't mean I didn't take an action step led by my intuition or that these opportunities don't need work to grow, however, the unexpected gifts and goals I never planned changed my life in a way that I never could envision in January of this year.
Action: I bought a $250 ChromeBook and joined Google +
I started out on Google+ in January of this year. I had no goal other than to actually enjoy using social media on at least one platform consistently and NOT have to use Facebook. The feeling of connecting with real people in a deeper way online felt impossible, so I never focused on it, let alone set a goal for it. I was completely surprised when it started to click with ease.
Unexpected Gift: I expanded my like-minded, like-hearted connections online in ways I didn't know was possible – and I'm just beginning. All I did was get on Google+, start connecting with interesting people and sharing comments without any expectations. I now have a network of trusted, amazing people who are beautiful, heart-centric entrepreneurs that share insights and information helping shape my personal perspective and strengthen my business. I've also had an opportunity to be an active guest on various intelligent, mindful Hangouts on Air shows (because I finally had a video camera), met amazing collaborative partners and I'm now inspired to create online classes via Hangouts for Creative Katrina. In addition, the momentum has inspired me to be more active on other social media networks.
Action: I joined a local Taoist Group to meet like-minded people and learn more about The Tao – just because it sounded interesting.
I have a book on The Tao – a nice big picture book that I've flipped through but never read in detail. The photos are gorgeous and inspiring, but the interpretation of the ancient text is a bit complex and I could never stick with it. When a local Meetup popped into my feed focused on mindfulness, meditation, energy balance exercises and more based on The Tao, I figured it would be fun to give it a try.
Unexpected Gift: The class is a modernized version of The Tao infused with teachings from other cultures. After about 3 months I have new tools, the opportunity for deep, mindful conversation and a way to tune into something that supports the inner me and expands my awareness and energy management options – critical for me as an empath. The experience has given me something I had in my heart as a loose intention, but never was set as a specific goal.
Action: I said "no" to a work opportunity that didn't feel quite right.
Not all opportunities are right for you, even if you have the skills to do them well. As much as I liked the company and wanted to work with my awesome potential editor, I had a feeling the work would be dry and not very inspiring. So…I said no thank you.
Unexpected Gift: The company came back with a much more suitable opportunity to write about things I'm interested in – and I get to cover topics that leverage my expertise in content strategy, creativity and content development. I also said "no" to a handful of other opportunities this year for various reasons, and each experience helped me step more deeply into work that calls my heart instead of what I thought I "should" do.
There are just some of the unexpected gifts I received this year that helped me move forward in my personal development and grow my business in ways I never planned. Sometimes goals have a way of getting met when you didn't even know you needed to create them – and that's something to celebrate!
Photo credit: epSos.de, Benson Kua