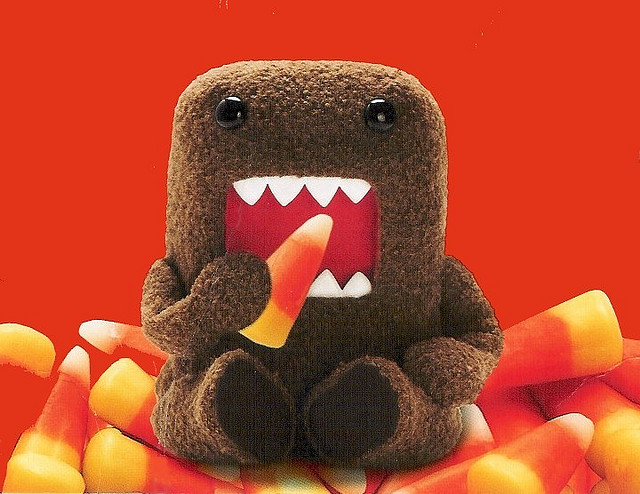 The phrase "eye candy" is more than a silly euphemism, it's a great way to describe how powerful images can spark creative inspiration. Colors, nature, pretty clothes, cuddly critters or pictures of mouth-watering food you can almost smell through the screen – each apply pressure to your creative nerve in different ways. Whether it's a nudge or a full-body, zombie-like trance depends on how in tune you are with what inspires you, and if you are spending time in places that feed your creative soul.
This is one of the main reasons Pinterest is a such popular social media platform. It banks on the human desire to connect through eye candy that you can eat for hours on end, tapping into the collective desire we all have – to create something that brings your version of beauty to the world.
While eye candy has it's appeal, it also limiting if you simply look at what you would like to create without actually taking active steps towards making it reality. So, are are you getting caught in an endless loop of consuming eye candy to feed your creative fix, but never actually let that inspiration blossom into something?
It's an interesting question to ask yourself.
Is your Eye Candy a Tease or Source of Real Motivation?
The interesting part about eye candy is that it doesn't have to be directly related to what you want to create to get you motivated, although it can reveal hidden interests you didn't realize were lurking in the background.
For example, I love HGTV. Netflix recently put a bunch of episodes from various shows online, and I've been more than happy to add a little HGTV to my winter afternoons. Long before moving to my first home this year, I've loved watching a range of home shows for so many reasons. There's something intriguing about tagging along with people as they search for the perfect home, renovate the one they have and all the creative ways to spruce up a space.
These home shows give me great ideas for how to do simple things in my own home, but more importantly, I feel my creative inspiration spark by watching how they re-imagine things; how they creatively see a space in a new way.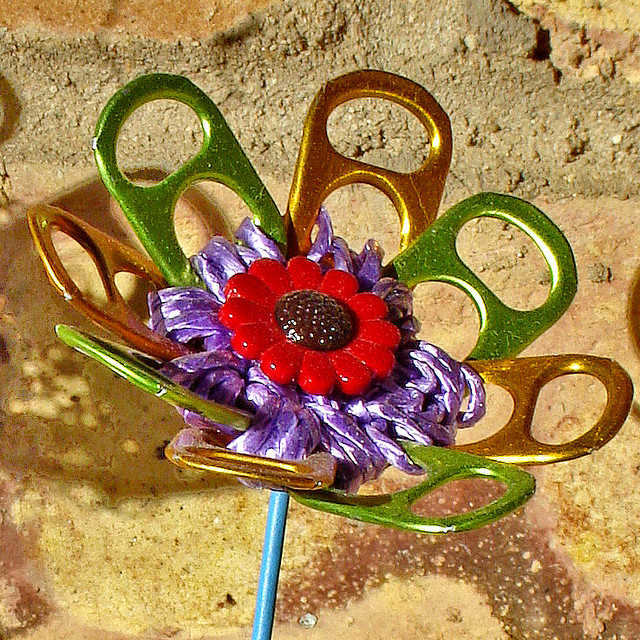 I also love the Flea Market Flip show that let's creative folks loose in a flea market, gives them three specific projects to create and over a span of 24 hours, they need to transform their vision into reality to sell their work at a different flea market. I'm fascinated by how the teams make purchase decisions based on what pieces speak to them (they show them shopping), and turn their finds into art or functional pieces for someone else to enjoy in the years to come. How awesome is that?
If you haven't already guessed, this is some of my eye candy. I get so inspired watching the creative process at work; how people take their vision and transform it into a reality. Some of my other eye candy favs – nature photography, inspiring quotes, animals of all shapes and sizes, movies and shows filmed in other countries (it's like a free trip) and to top it off – just being outdoors in nature. You never know what will wander by or how the sunset will look – it's never the same experience twice.
The best part is how I feel when I indulge in this eye candy. It's like I'm connecting with a deep part of the collective art brain, of the part in every person that has a yearning and calling to make something from a deep creative spark within them. On a personal note, I'm digging deeper into how to re-purpose old furniture, now I've learned a bit more from these shows and online sources. It feels really good to take something and bring it back to life in a new way!
Feed your Creative Inspiration in Small Consistent Doses
Just like binge-watching anything, consuming large doses of creative inspiration can burn you out. You often end up with a lot of half-started ideas that make you feel overwhelmed instead of triumphant and creatively awesome.
Eye candy is meant to be savored and experienced. Let it wash over you. Take it in, allow it to tingle and mingle in all aspects of your mind body and soul. Let it dance on your tongue and flirt with your heart. There is no timeline for creative inspiration or conditions on the experience. Hush the mind when it tells you to hurry, let the heart tell you the time is "now". Connect, savor, then create.
So what's your eye candy? What gets your creative inspiration all hot and bothered, fired up and ready to create?
Creative inspiration feeling a little flat? Eye candy losing it's appeal? Check out my Mini Guide for Connecting with your Inner Guidance and Creative Fire or connect with me for an intuitive reading reading to get some perspective. You can also check out my recent post on how to Ask, Feel and Experiment your Way Through a Creative 2015 for insights on tuning in.
Photo credit: mateoutah, Mary Anne Enriquez, Dennis Wilkinson