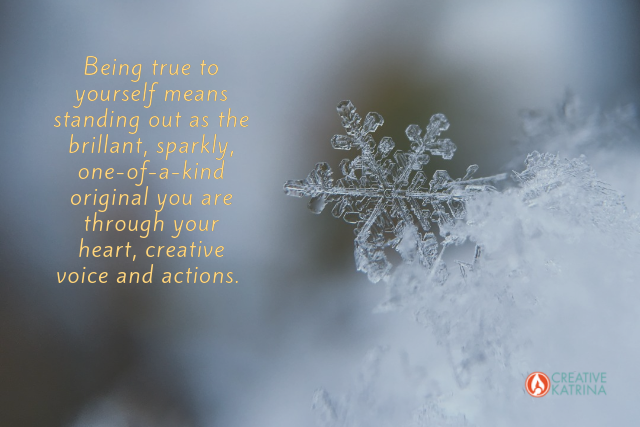 Being true to yourself as you transition into the energy of a new year sounds good on paper, but can be a little challenging to put into practice.
January can feel packed with demands, expectations and a call to kick-off something, anything new. Hope and excitement energy feels invigorating, and is a nice shift to help inspire your creative heart. The same energy can also scatter your attention, especially when it's blended with an underlying sense of urgency that makes you feel pushed to act without a clear purpose.
This can make it hard to be true to yourself and what you really need.
But… it's a brand new year! Time to get moving, creating, doing, calling, building….etc. What are you waiting for?
This collective surge of mental and emotional mojo overpowers the vibe of a few weeks ago when focus was on celebrating gratitude, love of family and friends and remembering what is truly important. Instead, the collective jumps right back into "stuff' – buying, doing, signing up, building up big plans and more.
The transition between these two "vibes" isn't always smooth, which means it's up to you to navigate a path that resonates with your creative heart and soul- and forget what everyone else is doing.
It takes time to ground into who you are as you step into the energy of the new year and understand how you want to show up. In addition, it requires patience and lots of self-love to notice both the big and subtle insights your mind, body and emotions are sharing moment to moment.
Are you ready to practice those listening skills in order to be true to yourself and heart?
Ask Deeper Questions That Reveal Core Desires and Challenges to Help You "Get Real"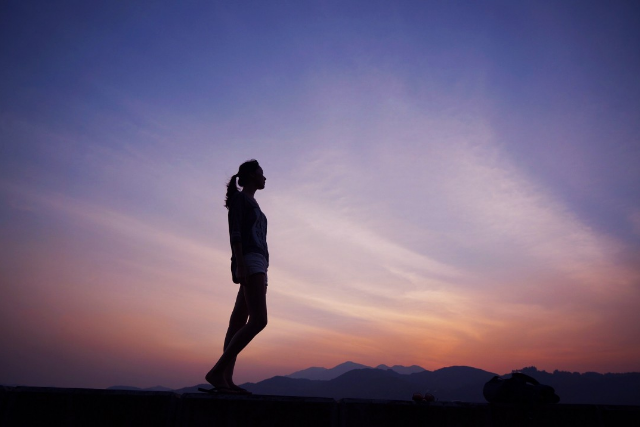 To gain deeper clarity on how to tune into the "real" you amidst the chaos and noise, consider the things that cause energy leaks and water down your energy and focus.
Where are your thoughts going?
What is your heart calling you towards, and do you often dismiss it?
What are you creating in the world around you when you aren't really paying attention?
Do you neglect ways to get grounded and more self-aware, missing the opportunity to be present in the moment?
Are there things you need to accept in order to finally feel and heal them with compassion and patience?
When you connect with others, are you an open, authentic source of creative inspiration, laughter or support? Or do you put on a show?
Are you comparing yourself to others rather than expanding the walls around what you think you are capable of?
Being true to yourself is just as much a process of releasing as it is a process of becoming. These open ended questions are an invitation to get clear. They also serve as a tool to "check yourself" and the energy you are creating, to ensure it's in alignment with your true self, not an old, outdated pattern. The answers you discover can help you find insight to fuel the transition into a bigger, brighter, more grounded, genuine you in the new year.
To Thrive as the True You, Stay Flexible in Mind and Heart, Consistent in Thoughts and Actions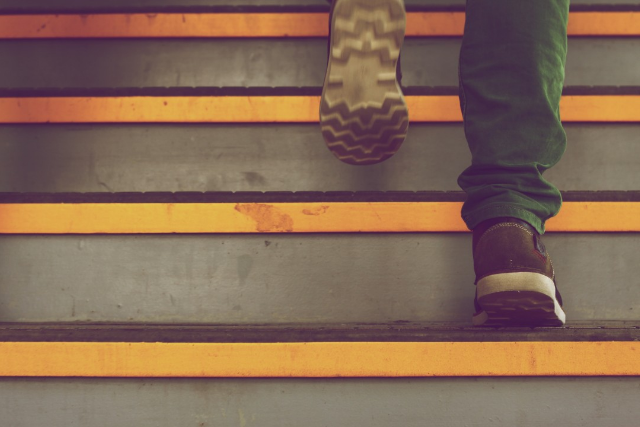 The outside world is uncontrollable and unpredictable, so how can you be flexible in the ways you respond to it? How can you take what you are feeling or experiencing and let it re-energize focus on your goals, self-care or self-love instead of confusion and fear?
This is how you build true power from within. Redirecting energy to focus on what's important helps to connect to the "real you" inside and give it a voice.
While having a crystal ball to see what's next may have a reassuring appeal, it takes the creative fun out of life and robs you of ways to dig in deep to really understand how you work, from the inside out. A need for certainty also silences your intuition and inner guidance, significantly reducing your ability to learn about yourself or truly trust the intuitive hits you get moment to moment.
As you continue to find fresh creative footing in 2017, stay flexible and patient in your mind and heart while holding steady in your efforts. The steps you take each day do matter, even if you can't see the results just yet.
To help keep any intentions, goals and healing in progress, focus on resonance above all else. Getting good at understanding what resonates, why, and how to move ahead in a fresh direction is a skill that never ages and will always help you get back to the real you.
It's time to step into your truth in every moment to create from a place of genuine joy, love and self-expression!
What are some check-ins or inner questions you use to stay grounded and true to yourself?
If you are looking to set a more stable, grounded creative foundation for the new year, connect with me for an intuitive reading or creativity coaching. Want to do a little more reading on inner truth and clarity? Check out my previous post Solar Plexus Chakra: Tapping into Personal Power and Creative Truth or The Healing Power of Getting Clear on your Deepest Creative Truths. Looking for a little bit of a deeper dive into self development? Check out my podcast, Flirting With Enlightenment.