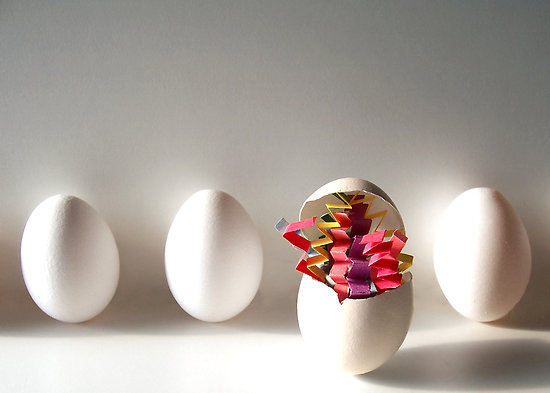 It's a fresh New Year – time to break the creative mold! I'm excited to spice up the weekly Creativity Kick-Start with a new focus and insights to help you move past creative blocks, connect with new depths of self-expression and build up a stronger sense of creative wholeness.
This year, my Monday posts are about how to dive into and navigate the waves of current creative energy impacting all of us. Each week I will share a new theme to help you focus and work through personal challenges or make sense of what you may be experiencing so you can feel confident in what you are building in your business or life.
As always, I will do my best to offer simple tools and perspectives you can use to create real, mindful shifts that open up new pathways and dimensions for your creativity and personal success to expand. In 2015, I can't think of a better way to share my passion and give you "food for thought" that opens up whatever blocks may be getting in the way of you connecting with your creative truth.
Thanks for joining me for the ride!
This week's theme is: Breaking Free
I invite you to think of the snail. As a creature that lives a whole life in a small space, it's constantly aware of it's "mold". Some snails can expand the size of their own shell, pushing, growing and creating a new edge within their home to accommodate self-growth. Other snails need to leave the current shell behind in search of a new space that's a better fit and will serve them in the time to come.
Which one feels more natural for you? Have you ever thought about it?
The idea of "breaking free" is often seen in the context of being tangled up in other people's emotions, drama or demands. It's an easy place to get stuck; I've done it a lot! However, seeing how certain personal patterns keep you traveling over the same creative ground again and again within the safe little mold you built aren't as simple to see or change.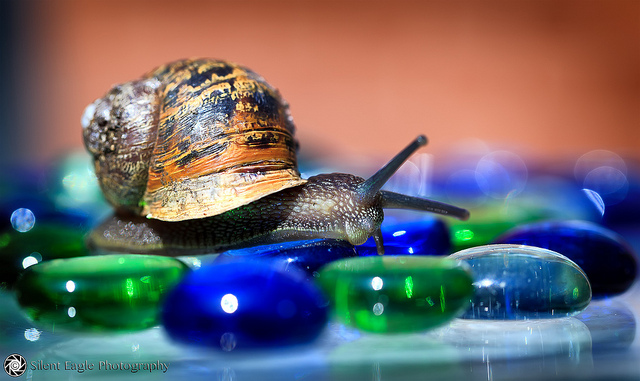 Cracks in your Creative Mold are a Good Thing
If you are feeling an edginess right now to do something different but aren't sure what or why, or simply feel your creative energy is a bit forced or flat, reexamine your creative mold. Does it still fit? Are you feeling too snug or coming up empty when it comes to finding inspiration and motivation to get started on anything?
At the start of any new year, finding ways to switch up your habits and start something "healthier" can feel a little played out. However, my suggestion is to take a little extra time to test how your current creative habits or processes "feel" when you practice them. Are they stale? Are you truly present while doing them or do you just jump into auto-pilot? Or are you really distracted and unfocused, then judge yourself about being un-productive or feeling inspired?
The push and pull between the old and new can feel pretty intense right now, but it doesn't mean you aren't supposed to make changes to your creative mold. It simply means you are human and redefining what's important to you based on how it feels rather than what you think you are supposed to be doing.
So how about it? Can you make a little extra effort to tune in throughout your day and sense how certain habits and actions feel? When you do, you start to get a better sense of what's keeping your creative mold small and cramped, and feel more inspired to search for something new based on how it fills your heart with passion and soul with a sense of creative wholeness.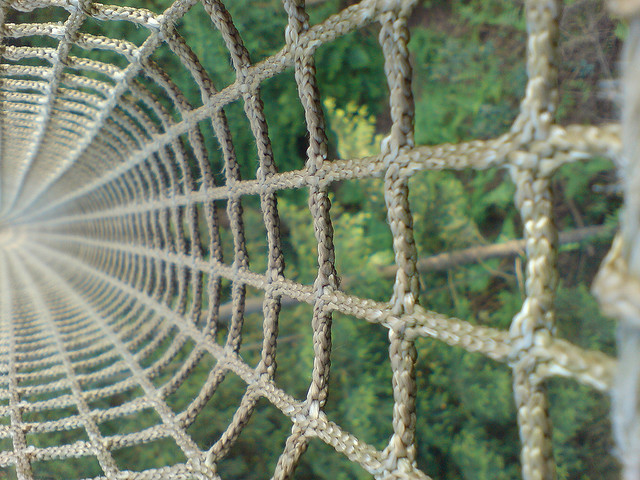 I'll leave you with a final thought…
"Personal creative evolution is a choice between the heavy ropes of the past and the uncertainty of all the potential futures yet to be realized. Without the tension between the two extremes, the inspiration to create is but a dim shadow of your true creative gifts."
Are you ready to break free from a creative mold that limits you or keeps you running in place and step into something you can't even see yet?
If you are looking for some simple ways to get 2015 started off with a bang, check out the Mini Guide to Connect with your Inner Guidance and Creative Fire. It can help shed a little more light on ways to start changing up that shell!
Photo credit: Snail- Silent Eagle Photography, Ropes: Tom Rolfe