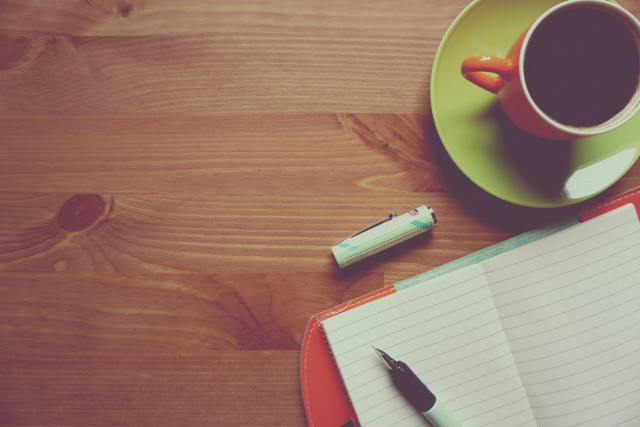 Creative Mastermind Hosted by Creative Katrina
Creativity Coach and Catalyst, Writer, Blogger, Content Strategist, and Podcast Producer
The Creative Mastermind is designed to support you in making the most of your creative strengths, help you move past blocks, stay accountable to your dreams and goals, and craft a business and/or a creative process that works for the life you want. An added benefit of this group is experiencing inspiration and joy through connection and collaboration with other creatives. The Creative Mastermind sessions are offered in-person and online.
About the Creative Mastermind Group
As a fellow creative, I'm sure you have personal or work projects stuck in a certain stage of development, or creative skills you never play with because life gets in the way. It can also be hard to feel creative while sticking to a schedule, or to find time to enjoy the creative process just for fun to help you recharge from within.
To help you get inspired, clarify next steps, stay motivated and accountable, its beneficial to connect with other creatives and entrepreneurs going through the same thing.
I offer an ongoing Creative Mastermind group at The Articulate in Old Town Fort Collins AND online. Each week we will focus on a core topic to help you:
Get clear on what you want to create, why, and how to move forward
Identify obstacles and useful, practical solutions to improve focus and productivity
Receive and share tips, ideas, and resources, while building connections
Stay accountable to creative goals and projects, and receive productive feedback
Implement mindfulness/self-care changes for healthy lifestyle shifts
Who is the Creative Mastermind For?
Creatives, creative entrepreneurs, and business owners, as well as, people working on personal creative projects.
The goal of the Creative Mastermind is to provide personalized insight and support to address your unique creative needs as a creative entrepreneur, offer gentle accountability, personal development suggestions, and spark inspired action for creative personal and work projects. We also discuss specific tools and solutions to help with business related challenges and workflow, and brainstorm about innovative solutions to problems.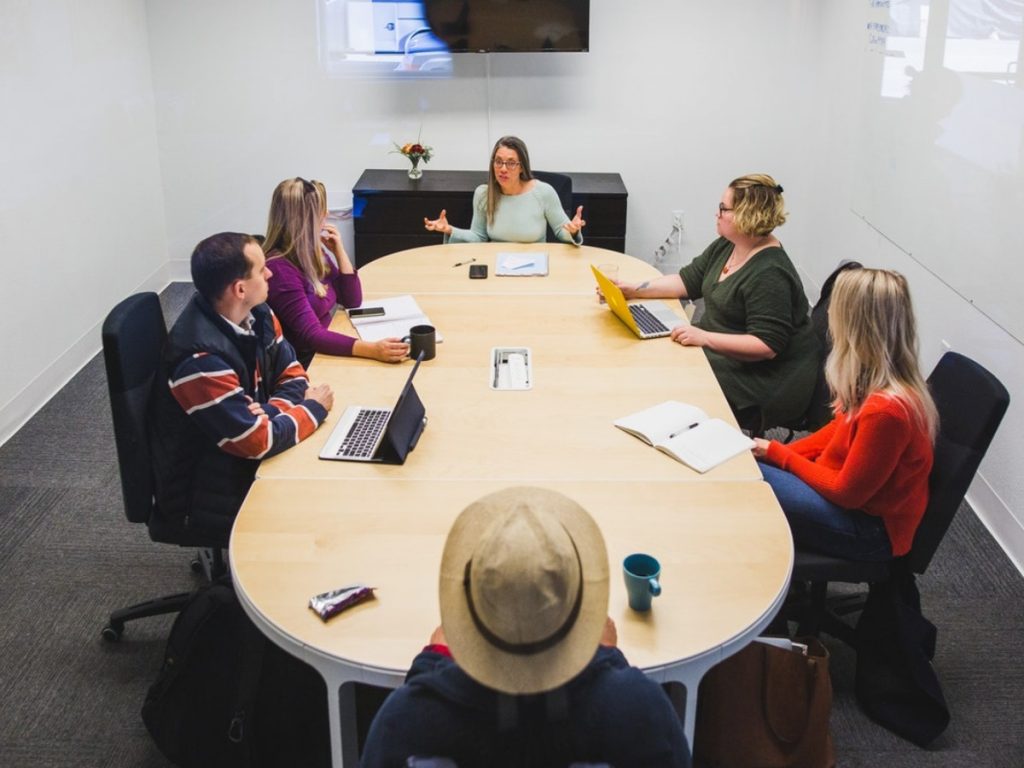 Image by Darren Squashic
Creative Mastermind Details
Group meets weekly for 1 hour to support each other as we move forward with projects and complete key milestones. In-person or online.
The Tuesday and Thursday groups each run for four weeks with the same members, then open up to new members for the next month's session, if there's room. During the summer of 2018, I will only be hosting the online group. More details below.
Each meeting will include quick tips on things like productivity, practical tools, mindfulness, and ways to maintain the fire and momentum of the creative spark when doing all the "grunt work".
Personalized homework is part of each session to help you work through or toward an important personal milestone.
Group size limited to 7 for in-person meetings to ensure everyone has time to share and ask questions. Online groups are limited to 4 people.
Spots available for The Articulate members and non-members, with a special discount for members.
Meetings will be held at The Articulate, the co-working and studio space for professional creatives and thought leaders in Old Town Fort Collins, in the conference room. Online class is hosted via a free online classroom platform appear.in.
***Please arrive 10 minutes prior to the event time to talk with other members, or to grab a coffee or snack. This way we can make the most of our hour together!
To accommodate diverse schedules, there are Creative Mastermind Sessions weekly. Sessions run for one hour.
Tuesdays, 9 a.m. at The Articulate in Fort Collins. (This class is on hold for the summer of 2018, and will start again in September.)
Thursdays 10 a.m. (MST) online (This class IS available for enrollment during the summer of 2018, so please join us!)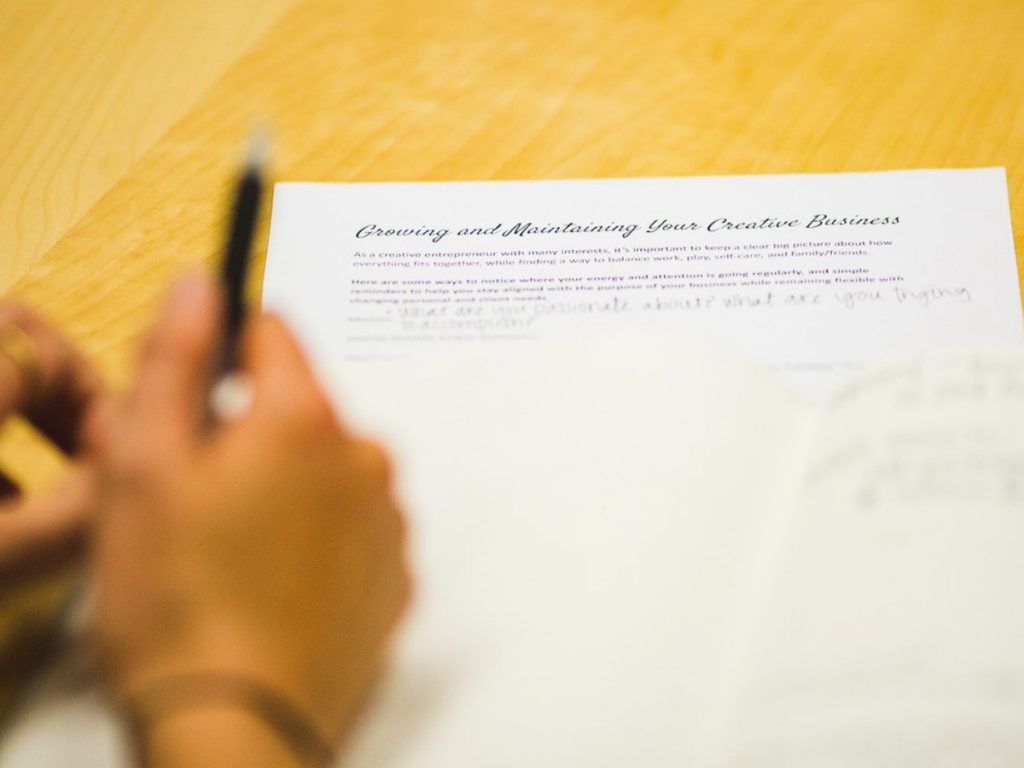 Image by Darren Squashic
****** I will be taking a break from hosting the Creative Mastermind Sessions during the month of August 2018. The Creative Mastermind will resume in September, 2018.
Enrollment for Creative Mastermind
Click here to sign up. (See note above about August classes).
Please note that payment counts as enrollment. If you have any problems with online payment or have questions, please reach out to me through my contact form.
***If you have arrived here mid-month, please come back to check for the next series of dates towards the end of the month when I create and post new sessions.
Testimonials – Creative Mastermind Attendees:
"I can't really think of a better way to gather a group of people at various stages of creative entrepreneurship and make sure they all get something out of it. Our class consisted of people who had been running their businesses for years, as well as people who hadn't even started yet, and I truly think it was valuable for everyone. Katrina has a brilliant way of personalizing the class experience for each participant by assigning tasks and "homework" specific to what each individual needs in order to overcome business and creative obstacles – and I found it much easier to stick to my tasks with her and the other members of our group holding me accountable! The whole thing was fun, supportive and inspiring, and I would absolutely recommend it to anyone, at any stage of the entrepreneurial journey!"
Ali Owens, Copywriting & Editing Services
"I would highly recommend Katrina's Creative Mastermind group to anyone who's at a place where they feel like they need some guidance + feedback while setting goals for either their small business, personal life, or an upcoming project. Katrina does an incredible job facilitating + guiding the conversations during the meetings, providing a space where people can give + receive constructive feedback in a comfortable manner. Aside from facilitating her meetings well, Katrina is overall an authentically joyful person to be around, she truly cares about those around her + goes out of her way to connect with people!"
Courtney Cyr of Courtney Cyr Design + Events
"It was great to be able to brainstorm solutions to challenges I was having, have a support system and also a certain level of accountability with the other members and it was rewarding to be able to help others with the same."
Libbi Alcorn of Luxe Event Productions
"The Creative Mastermind group made me realize that as creatives we all face many of the same challenges. I walked away feeling inspired by others ideas and journeys and left motivated to follow my creative passion."
K.A.
About Katrina: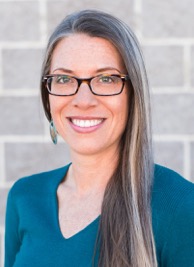 Katrina Pfannkuch is a creativity coach and catalyst, writer, blogger, content strategist, and podcast producer passionate about creativity, mindfulness, and personal transformation. As a professional writer for over 18 years, Katrina has created content, content strategies, and provided marketing and branding support for IBM, 3M, Allegro Coffee, and Kapost, as well as several businesses within Northern Colorado. She also offers creativity coaching and content consulting services for clients nationwide through her business, Creative Katrina, LLC.
In addition to her creativity coaching, Katrina writes about creativity, personal development, and mindfulness on her blog, Creative Katrina, offering tips on how to stay inspired, productive, and mindful. Her podcast, Flirting With Enlightenment, shares tips and insights on how to tap into your inner wisdom and match your passion with purpose.