Learning and Connecting With the Deeper  Creative You Through Community 
I love teaching and sharing what I've learned in a way that makes it easy for others to implement into their own lives. The classes I've created combine knowledge with experiential learning, and are designed in a way that enables me to hold space for others to connect, reflect and learn as a group. See details on my current classes below.
Current Classes: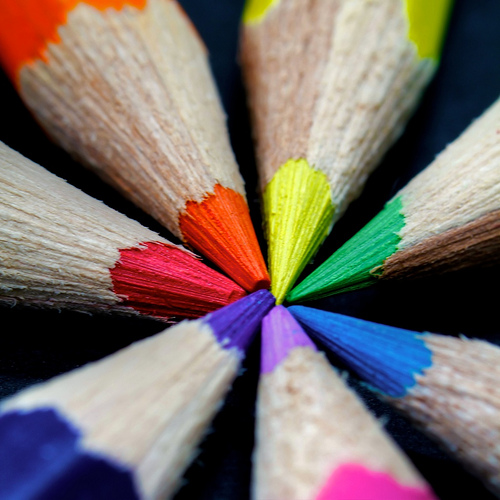 Igniting Creative Sparks Series 
Ready to kick-start the new year and delve deeper into exploring your creative identity? Looking to bust through long-standing personal creative blocks and shift how you see yourself? Hit a lull in your life or business and are searching for inspiration and tools to stay actively connected to your creative flow?
Let's explore some expanded perspectives and creative tools to identify the gifts already inside of you and unleash your awesomeness!
Here's what you get:
Simple meditation to get you into an open creative space within
Easy tools to connect to your own inner guidance and self awareness
Basic understanding of the core energy centers in the body, the chakras
Tips on dealing with "monkey mind" in daily life
Clear ways to separate the personal "you" from the work "you"
Tools to help identify patterns or specific areas where you might be stuck in your personal or professional life
Insights and perspectives on the importance of forgiveness to increase creative flow
Simple approach to creating your ideal day and sticking with it
Conversation with like minds in a safe space to kick-start your own creative ideas
…and so much more.
I also provide you with a detailed workbook that outlines a simple beginner process to get you started. It lays out key points of reference including specific examples, tools and designated areas for tracking progress that you can come back to again during and after class.
When: Next class series date TBD.
Where: Cohere Community

Cost: $45 ($15 per session). All three sessions are required. You can pay in full up front or per class.
PLEASE NOTE: The Igniting Creative Sparks Series takes place over a four week period. All classes are required, no drop-ins.
You can also contact me to host a similar class for your business or work team.
Feedback from the most recent Igniting Creative Sparks Series: 
"Lots of great ideas and tools to help focus creative energy and organic thoughts. It helped me gain clarity on what creative ideas I want to pursue and I really enjoyed the intimate setting as well as the discussions generated." K.E.
"The creative tools are very useful and I see myself using them in the future. It's good to hear other students talk about what they are dealing with, letting you know that you are all in the same boat with certain creative challenges." R.V.
"I really appreciated the ideas on how to get more organized with my plans and how to get more focused." Helen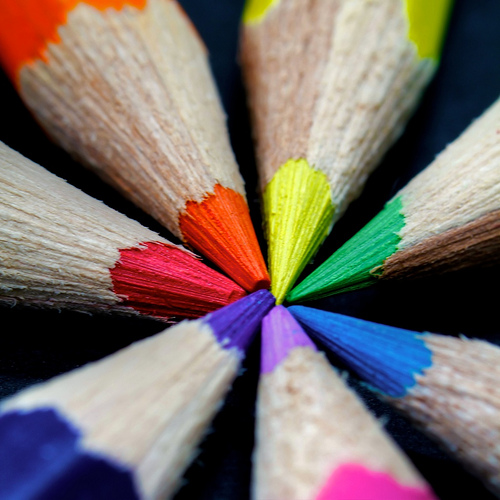 The Art of Self-Care
"Busy" is now considered a normal pace of life, which is why it's so important to have strategies in place to manage self-care and avoid burnout. Most people struggling with their creative spark or marketing confidence are actually mentally overwhelmed, blocked by fear or holding onto old mental patterns that keep the mind in charge.
In this class you will:
Learn about the clear connection between the mind, body and heart (inner passion) and how they impact your focus
Look closely at how you react to stress
Pinpoint old mental patterns holding you back
Discover your coping strategies and understand how they are triggered
Practice exercises to get you back into the body
Develop a basic, clear self-care plan that works for your lifestyle
Leave class with key tools and strategies to move forward and create a shift in your personal perspective. Then, with a basic plan in place, you can start to plant seeds for more natural, joy-supporting habits that help you take care of yourself, naturally. The class takes place over two evenings. There is a lot of information to cover, so the class is split into two meetings of 1.5 hours each.
When: Last series recently completed, new dates are TBD.
Where: Location Cohere Community.
Class size limited to 5 people to maximize personalized support and discussion. Use my contact form to reserve your spot in the class.
Feedback from most recent Learn the Art of Self-Care Class: 
"Thank you so much. I really enjoyed it! I loved having the meditations at the beginning and end of class." H.P.
"Thank you so much for the resources from your class. I has really made me think and re-frame how I'm going to approach my work expectations and time management. I now understand that I can be creative and productive and get things done more efficiently with a little self-care." T.M.