Creativity Catalyst, Intuitive, Empath, Writer
Heal creative blocks, get focused, move past doubt & connect with your true voice to live a more creative, purposeful life, starting now.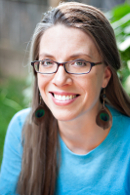 True creativity is more than raw talent - it's feeling the freedom to be your natural self in all you do. Sounds simple, but when you begin to feel stuck, frustrated or unclear about what you are creating in your life or business, it feels anything but simple to change to something that feels in alignment.
To get clear on your path and move through transition, it's essential to reconnect with what you really want and need to feel like your full, natural, expressive self again. I help you get there.
How I help you bust through creative blocks and self-doubt, fire up creativity and heal:
Ready to take your creativity and self expression to the next level? Let's collaborate.
Need support and clarity right now? Schedule a intuitive reading through the contact tab below , or check out my services.
Looking for a creativity kick-start for your writing, self-care or mindset? Read tips on my blog.
Podcast
Flirting With Enlightenment is a blend of mindfulness, creativity and spirituality covering tips for tapping into your inner wisdom.
Creative Insights from the Blog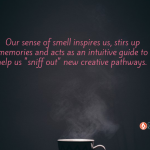 The power smell has over us, our intuition and creativity is quite remarkable. It can evoke good and bad memories, feelings of fear or comfort, spark initial gut insights about someone or transport us to another time and place. What we "smell" can also lead us towards something or away from it, and […]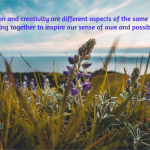 I believe creativity and intuition are different aspects of the same energy. They feed each other like an infinite loop, each sparking or calming one another as they play together. When creativity is low, our connection to intuition can be closed off. When our intuition feels strange or ungrounded, we get judgy about what […]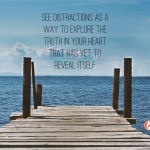 Every single one of us has personal distraction tactics; the little things we do intentionally take our attention away from the task or issue at hand. Harmless in intention, our go-to distraction tactics are just like personality traits – unique to every person. They also tell us more about ourselves than we think. […]