Creative Fire Gone Missing? Let's Find It.
Ready to own your awesome? We'll start the match a-burnin' and get some creative firepower flowing fueled by clear focus and intention. Stop hiding your creative sparks -- it's time to show us what you got!

Want to get in touch with your true, inherent calling and connect to an inner, authentic place of creative self expression and awesomeness? Then let's create some sparks! I support people ready blaze a trail on their own inner creative journey, or folks who just need a touch of extra fuel to push through creative dead zones. Then it's easy to authentically share the true inner "you" in marketing materials, video, a blog, or, most importantly, with yourself.
So, screw the map. Ditch what you think you know about your career path, creativity and "real" self, and learn tools to connect with and honor your inner calling. When you dive within for clarity, body and heart in tow, you jump into inner knowing and confidence - anchoring it in as the creative truth. Then marketing becomes simply sharing your own story and gifts, authentically.
Are you ready to Explore. Ignite. Create? Let's get started! I look forward to guiding you as you connect with your inner calling, intuition and unique creative fire.
Are you in my Target Market?
I work with entrepreneurs, creatives, alternative healers, folks in career transition and professionals who want to focus on connecting with their passion to market with ease, or are looking for new ways to trigger and shape creative innovation and express inner joy.
Zap the Gap
THE guide to building a brand that closes the gap between your business and the hearts of your customers. With questions and exercises to get you clear, building an authentic brand becomes a set of simple choices. Check it out
Creative Insights from the Blog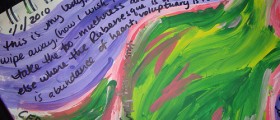 Faith is one of the most powerful parts of any creative process. I'm not talking about the spiritual kind (although that certainly helps) but faith in your ideas and ability to express yourself freely. And as easy as it might be to casually say to someone else, it's one of the hardest things to actually [...]
Creative gratitude is more than feeling appreciation for the AH-mazing creative insight you got in your dream last night or the "light bulb" moment that smashed into your brain while you were in the shower. I'm talking about a deep, conscious way of living that you carry with you in all you do, aware and [...]
Every creative has experienced a period of diminishing creative gains. You know what I mean — it feels like you are producing a product or a result more than creating something beautiful from the heart, and it can start to weigh on you. Clients have needs (and demands) and since they are paying, they get [...]